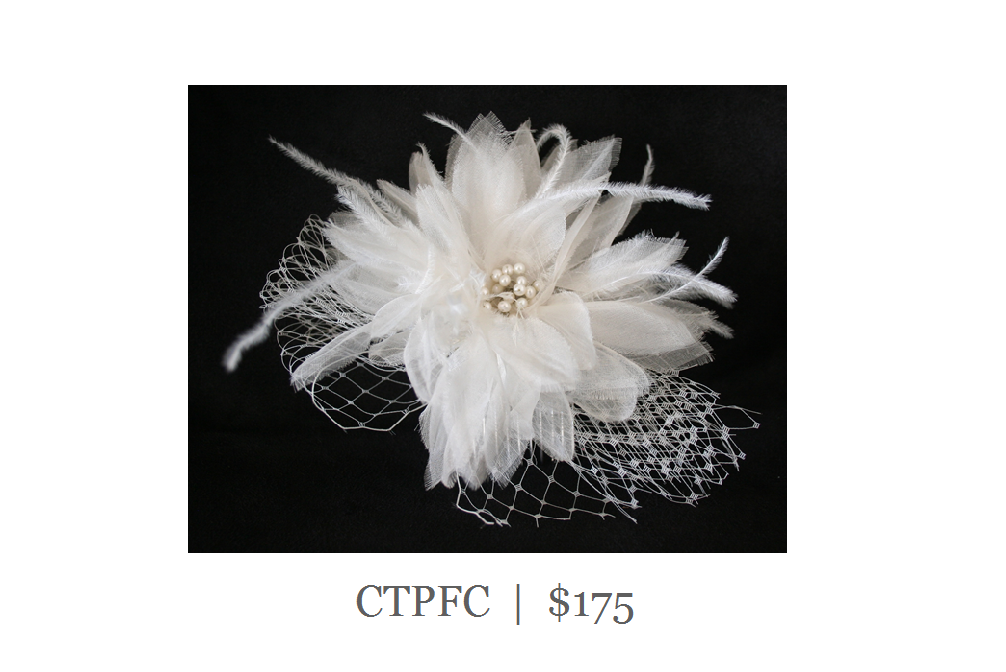 BRIDAL
CTPFC - WISPY CHIFFON FLOWER COMB WITH FRENCH TULLE
Light, silk chiffon flower comb with French tulle and wispy feathers that float in the air when you walk which gives this piece such pretty 'movement'. Placed in the center of this flower are a small cluster of fresh water pearls.
The flower measures 5 1/2" around with the French tulle being approximately 2", softly gathered on each side. It is attached to a 15 toothed wire comb. The combs long teeth measure 2" long and 1 3/4" wide, which help hold this piece securely in your hair.
The tulle is white and the silk chiffon is off white which can match most white and off white bridal gowns.
Share: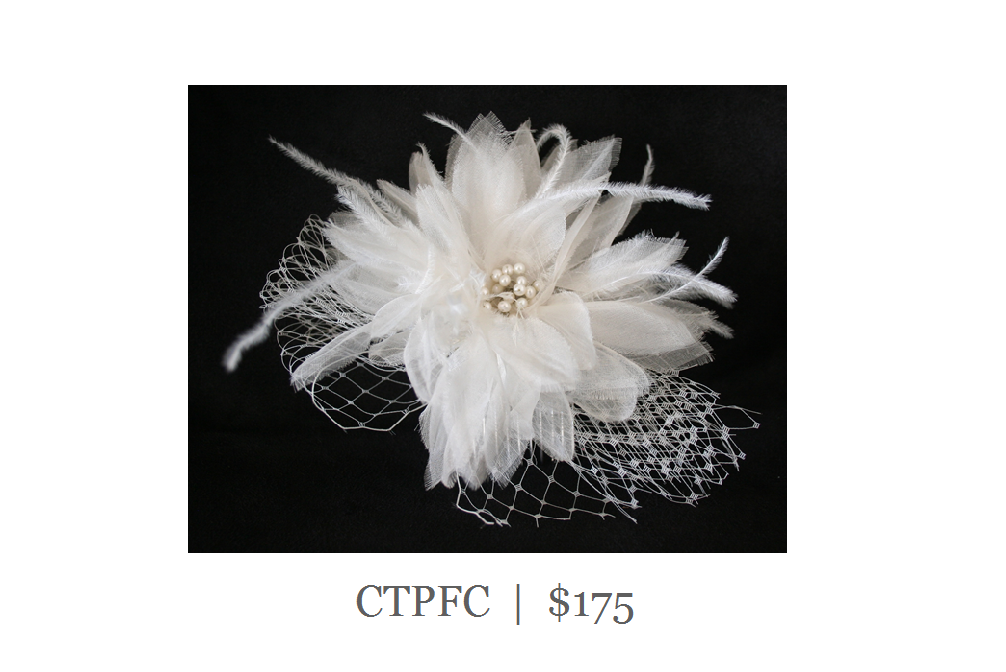 Click on Image to Expand