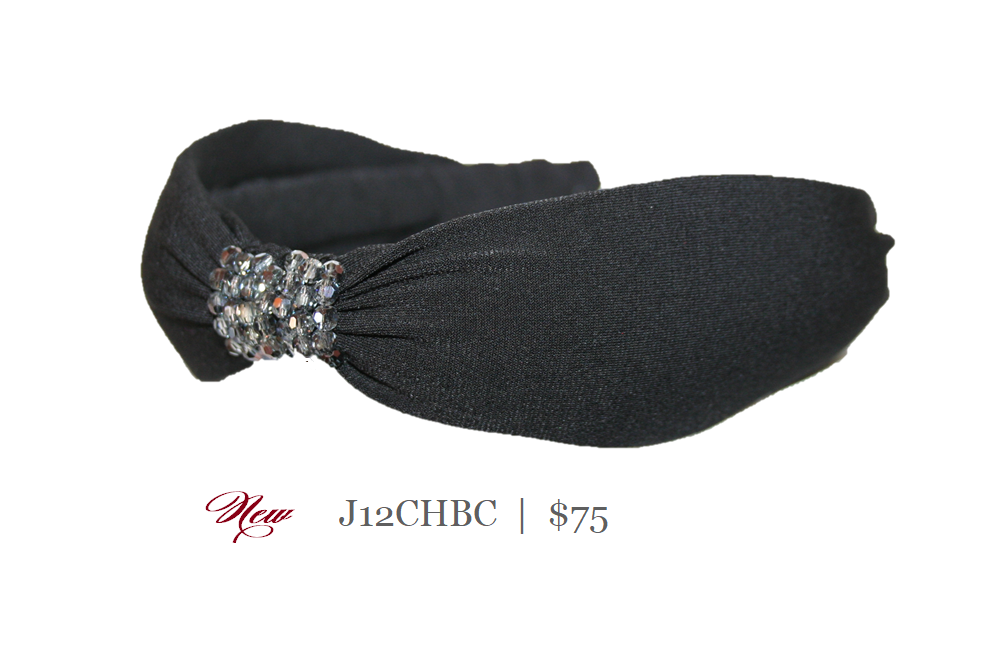 COUTURE CLASSIC HEADBANDS
J12CHBC - 1 3/4" JERSEY KNIT HEADBAND WITH CRYSTALS
The texture of Jersey knit helps hold this headband securely in your hair and has a more casual feeling. Because we line the fabric with crinoline it gives this headband a 'cupped' effect and not only gives 'height' to your hair but it also has a very retro feeling to it when it is on. The base of this headband is a 1/2" French plastic for ultimate comfort and the total width of this piece is 1 3/4" at the widest point. Hand wrapped with sparkling crystals in the center.
The metallics are fashion forward and the solids make this piece a classic.
This fabric can be spot cleaned with soap and water.
You choose a color and we will match it with a pretty crystal color.
Shown here in classic black/pewter.

Share: