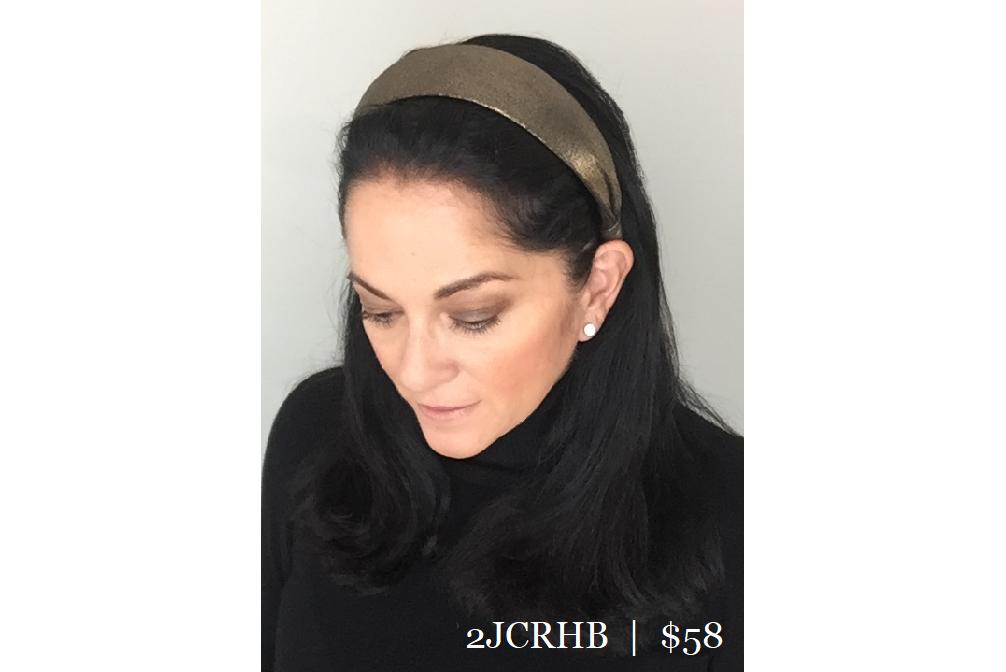 COUTURE HEADBANDS
2JCRHB - 2" CRINOLINE LINED JERSEY KNIT HEADBAND
The texture of Jersey knit helps hold this headband securely in your hair and has a more casual feeling because of the fabrics texture.
The fabric of this 2" wide headband is lined with crinoline to help keeps it's shape and the 'cupped' nature of it keeps it in place and gives your hair a bit of height. Classic in the solid colors, fun and fashion forward in the metallics and prints. This fabric can be spot cleaned with soap and water. Works well in medium to thick hair types.
Shown here in gold shimmer.

Share: