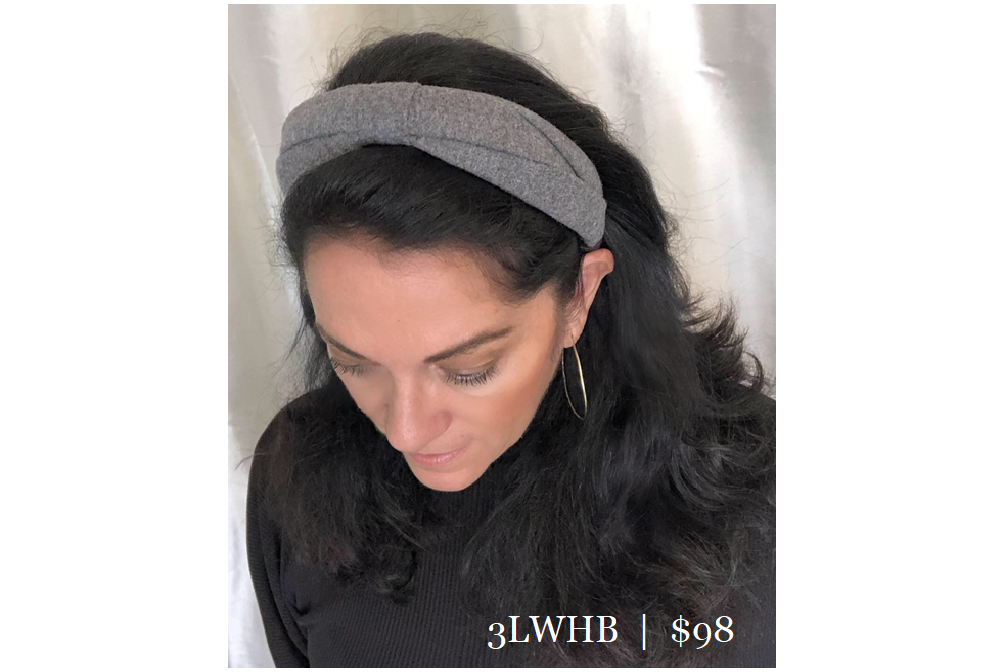 COUTURE HEADBANDS
3LWHB - 3 PANEL - 2" WOOL GABARDINE HEADBAND
This is a luxurious wool gabardine headband measuring 2" at the sides and 1" in the center. The wool is lined with crinoline to help hold its shape.
The design of this headband with the 'cupping' sides helps the headband sit beautifully on your head and gives a 'lift' effect to your hair. This is a very classic piece. Elegant, timeless.
Works beautifully in all hair types and gorgeous here in gray flannel.
Share: