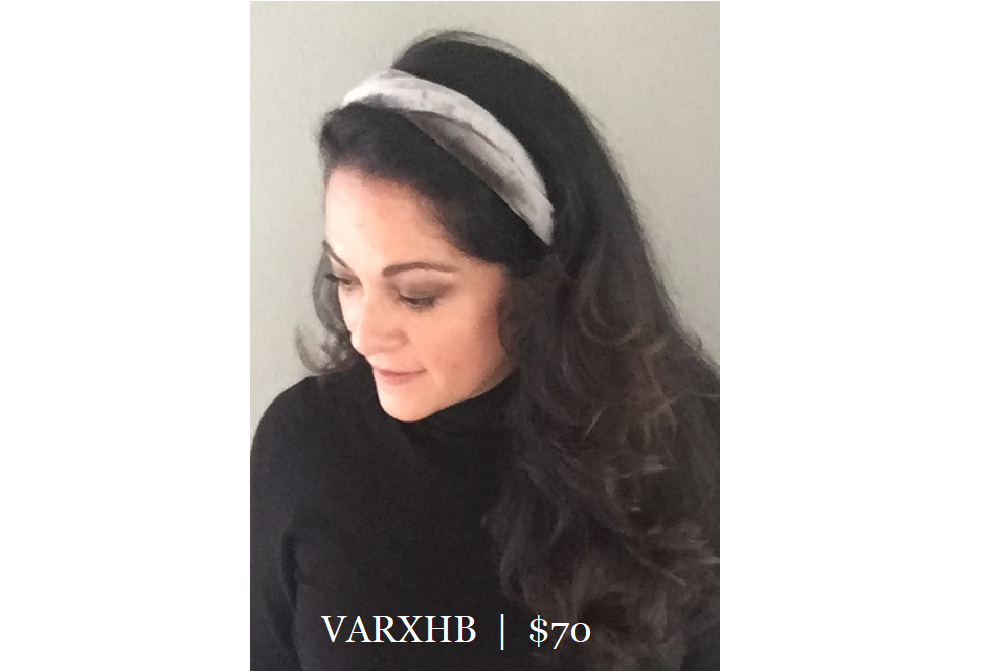 COUTURE HEADBANDS
VARXHB -1 3/4" SOFT STRUCTURED SILK VELVET HEADBAND
This 1" silk velvet headband is a MUST. We line the velvet with horsehair to not only keep its shape but the 'cupping' of the velvet looks beautiful in the hair and is so comfortable.
A flexible French headband underneath ensures ultimate comfort and the texture of the velvet helps keep this piece securely in your hair without slipping. This headband measures 1" in the center and 1 3/4" at its widest point on the sides.
An elegant headband for fall.
Shown here in our new grey velvet and on our model in grey, beaver, and navy.
Share: